Banking for our Business Customers
Business Online Banking allows a secure way for business owners to check balances, transfer money between accounts, review bank statements and so much more. Within Business Online Banking, there are many products that can be added to assist in day-to-day functions including ACH processing, Online Bill Pay services, Mobile Deposit Capture and Merchant Capture.*
Our business customers appreciate the online tools that can be used to download information into Quicken or Quick Books. This allows for quick and accurate management of their finances.

To enroll in Business Online Banking, contact ecommerce@bankfsb.com or call (903) 676-1900.

Also available is a fraud prevention product to protect business accounts against forged, altered, and counterfeit checks. With Positive Pay, you control what posts to your account and turn down items that have not been authorized...immediately.

How does it work?
- The business customer uploads a file through Business Online Banking with information about the checks they've written including the check number, the written and numeric amount of the check, and the payee.
- The software verifies the criteria when a check is presented for payment.
- If the criteria matches the information that has been uploaded, the check is simply paid on the account. If there is a mismatch within any of the data, an exception is created.
- Any exceptions will be cleared by the customer for a pay/no pay decision.

Working with Business Online Banking is safe and easy. For more information, please access our Online Banking video shown below.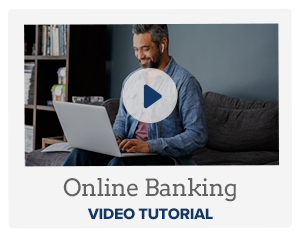 Available within

Business Online Banking*

Check Balances


Online Bill Pay Services
Quicken & Quickbooks Integration
ACH Processing
Payroll Processing
Positive Pay Fraud Detection
Merchant Capture
Secure Login
Get Started